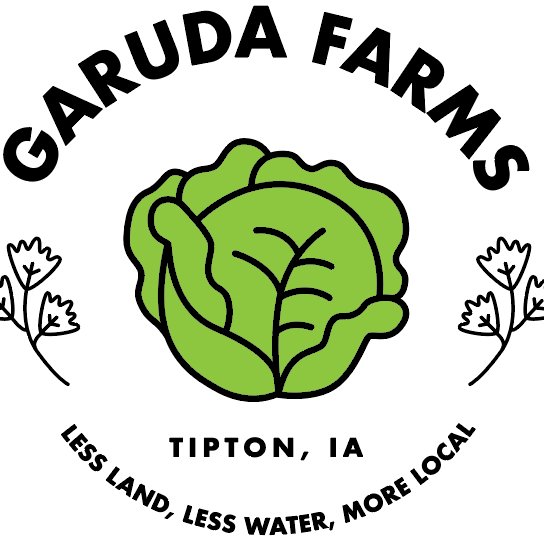 Garuda Farms *
Contact: Sean Malone
, ,
Phone: 319-321-8939
About Us
Garuda Farms is a family run farm located in Tipton, IA.
We specialize in growing leafy greens that are harvested and delivered within 50 miles of our farm.
We grow year round, hydroponically in our 140ftx44ft greenhouse using a Nutrient Filament Technique. This allows Garuda Farms to use 90% less land and water than traditional agricultural practices.
Less Land, Less Water, More Local.
Practices
The only seeds we use are Johnny's Seed's Non-GMO. We never apply pesticides.