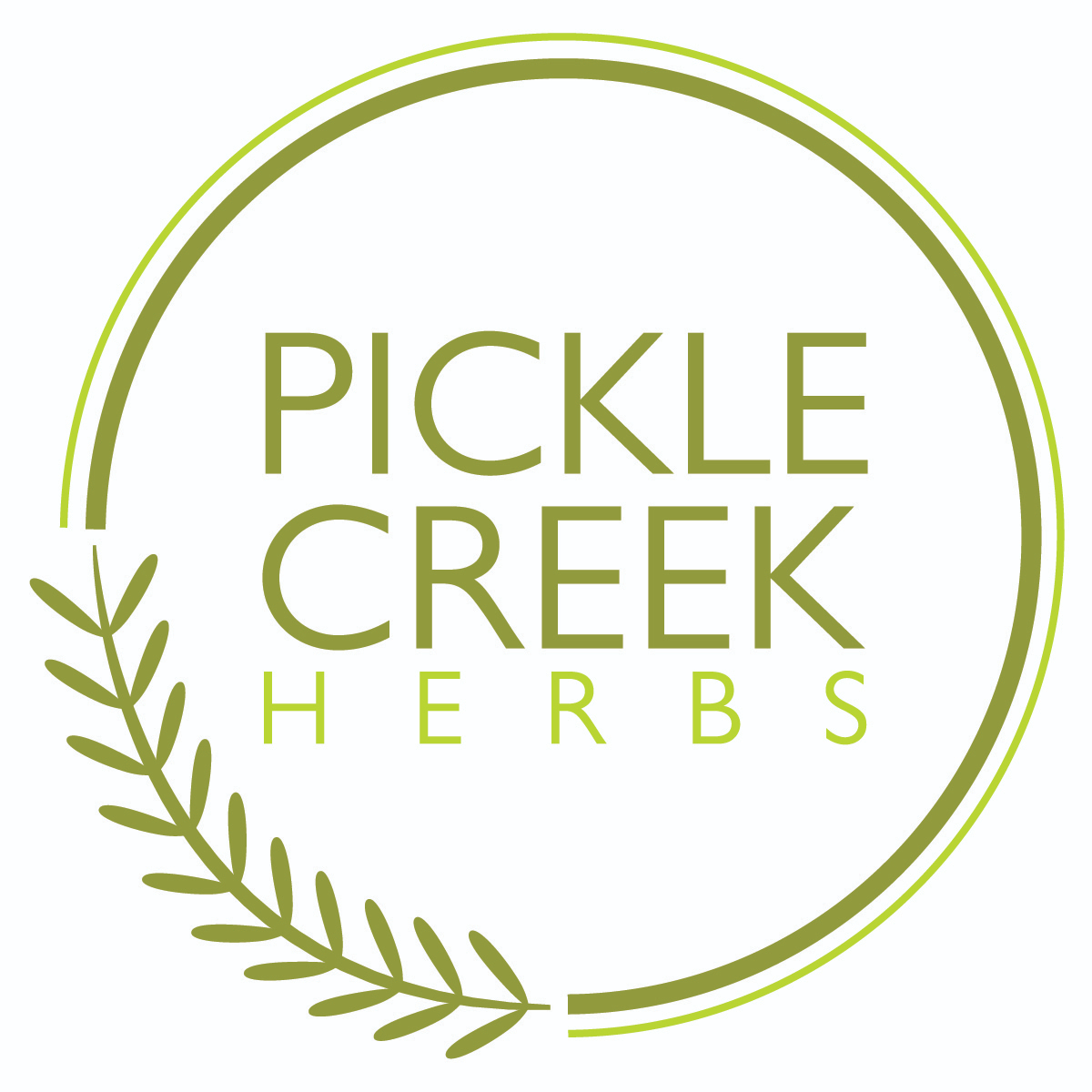 Pickle Creek Herbs
Address: 104 S 3rd St Fairfield, IA, 52556
Phone: 319-694-3054
About Us
Awesome news! Our farm was recently featured on Iowa Ingredient! You can watch the video (~4.5 min long) here: https://www.youtube.com/watch?v=hp70dA1s_Ho

Or just read below . . .

Hello! We're Tim & Jocelyn, the Pickle Creek Farmers. We like to think of ourselves as Farmerteurs, or Farmer-Entrepreneurs. About 10 years ago, we gave up our Chicagoland chemistry jobs to do the crazy and near impossible: Thrive on a 100-acre family farm.

Today we are the proud owners of Pickle Creek Herbs, a farm-based endeavor in SE Iowa. Our family grows herbs, garlic, tomatoes, peppers, and berries on our small, certified organic farm (known as Green Heritage Farms). Then we use what we grow to make herb-infused olive oils and vinegars, soaps, salves, and balms in our state-certified commercial kitchen, known as Pickle Creek Herbs. We make everything by hand, using our own original recipes. And yes! You can tell the difference!

On our Web site you'll read that our mission is to show how amazing herbs can be when they're grown by passionate farmers who love their plants, their soil, and their community. We also have another, kind of save-the-world mission: To demonstrate how the small sustainable farm can thrive in today's modern industrial world. We intend to do this through care and respect for the land, the community, and the consumer, and we hope this shines through in everything we do.

After all, in the end we are no more than what we have given to others. Passion for life and respect for the land that sustains it: Above all, that's what we hope to give.
Practices
Our farm, Green Heritage Farms, is USDA Certified Organic (IDALS Organic Producer #: CAH449TJE). We are former chemists who are really into soil chemistry and who believe in learning from nature. Our goal is always to create the ideal growing environment for our plants--get the chemistry right and the biology will follow. Life starts with the soil!

Taste is not a commodity! Our mission is to remind people how good food can taste when it is grown in well-loved and well-tended ground. We are the fourth generation to be working the soil on our 100-acre spread. We feel privileged and proud to be members of that group known as the "small, sustainable family farmers."